About The Program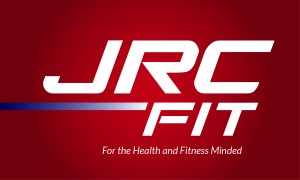 Do you want to lose weight?
Do you want to get healthy?
DO YOU WANT TO LEARN HOW TO
EASILY PAY FOR
A

FUN

C
A

R

N

I

V

A

L

C

R

U

I

S

E

?
Then check this out and contact me!
Joe  Rehm, Health/Fitness Coach
702.523.8026 – jrehm@jrcfit.com
Lose to Cruise (LTC)SM is a program developed to help combat obesity in America. Before introducing you to the LTCSM program, I would like to share some facts with you about the current and future state of obesity in America: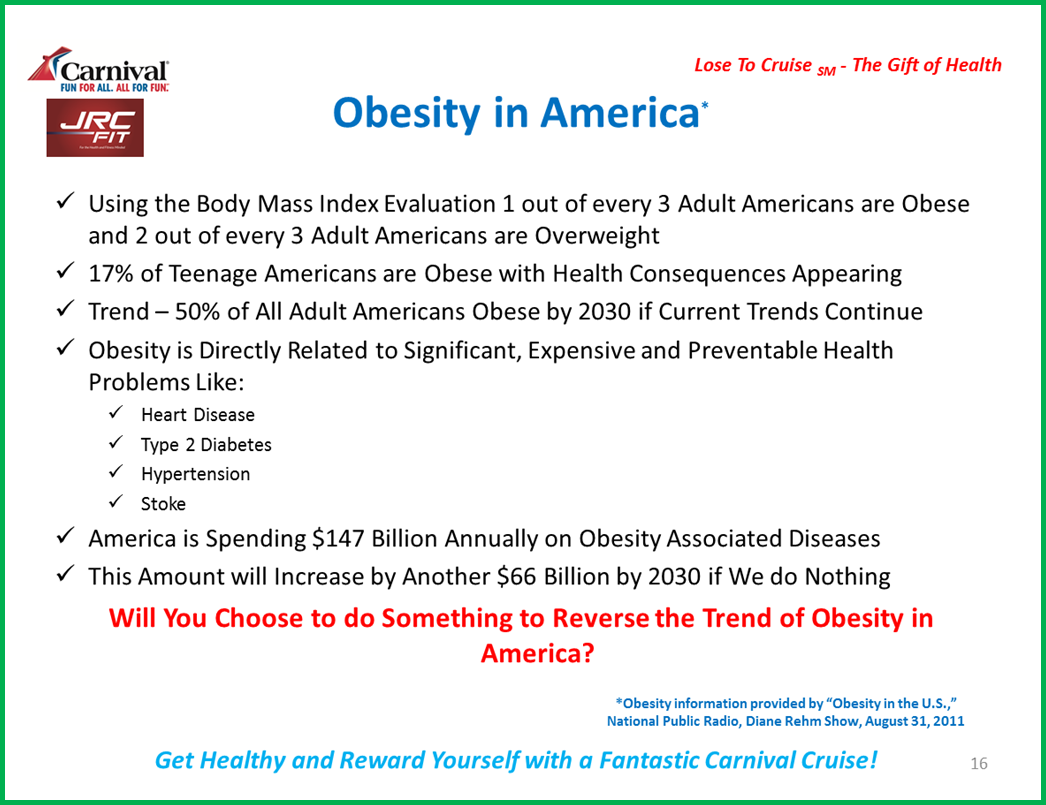 Here is a  video of what you could do with your body when you join LTCSM.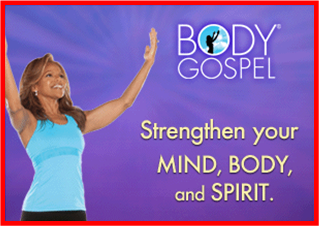 The goal of LTCSM is to help 1,000 people lose an average of 20 pounds which equals a whopping total of 20,000 pounds lost. The idea of LTCSM is to motivate people to commit to getting healthy and losing weight and then rewarding themselves with a FUN Carnival Cruise. This can be either an Individual or Group activity. Get your Church Group, your Family (Reunion), your Business or your Fitness Club involved to support you or better yet lose and get healthy with you.
Lose to Cruise (LTC)SM are both Service Marked and owned by Colleen Flynn.
DISCLAIMER AND TERMS OF USE AGREEMENT
The author and publisher of JRCFit and the accompanying materials have used their best efforts in preparing this information. The author and publisher make no representation or warranties with respect to the accuracy, applicability, fitness, or completeness of the contents of this information. The information contained in JRCFit is strictly for educational purposes. Therefore, if you wish to apply ideas contained in JRCFit, you are taking full responsibility for your actions. The author and publisher disclaim any warranties (express or implied), merchantability, or fitness for any particular purpose. The author and publisher shall in no event be held liable to any party for any direct, indirect, punitive, special, incidental or other consequential damages arising directly or indirectly from any use of this material, which is provided "as is", and without warranties. You should seek the advice of your medical doctor prior to exercising as well as a competent legal, tax, accounting or other professional. The author and publisher do not warrant the performance, effectiveness or applicability of any sites listed or linked to in the information provided in JRCFit. All links are for information purposes only and are not warranted for content, accuracy or any other implied or explicit purpose. JRCFit is not affiliated with, nor an agent of, Carnival Cruise Lines, and is solely responsible for this offer. Always consult your physician prior to exercise.