Lofty Cruise Guide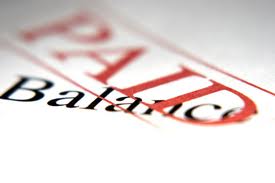 You've made your final payment.
Now what?
First things first. APPLY FOR A PASSPORT!
Certain destinations require a visa. Click here to find out if your itinerary requires a visa and, if so, how to obtain one. Your itinerary may also require travel vaccinations. For more information about travel vaccinations and international travel, follow this link to the U.S. Department of State.  Still confused?  Click here for cruise-specific documentation.
WHEN YOUR TICKETS ARRIVE
Your e-documents will be available shortly after you have made your final payment.
Go to the cruise line's web site and fill out your boarding information and print your boarding pass.  Click here for a list of cruise line pre-boarding procedures and information regarding the U.S. Border Patrol Act.  If you do not have internet access, The Lofty Traveler will do this for you.
Examine carefully everything in the e-documents because there are forms that you should fill out at home before leaving rather than at the check-in counter at embarkation when you may be holding up a long line. There will be valuable information dealing with life aboard the ship, wardrobe, and how to communicate with you on the ship for those at home. You may also pre-purchase shore excursions, make specialty restaurant and spa reservations.
Give a copy of your travel itinerary with contact information to whomever should contact you in an emergency.
Lofty Tip: Place a copy of your travel itinerary in an outside pocket of your luggage. In the unlikely event your luggage is lost, the responsible parties will have the proper information to forward it on to you. It is also a good idea to make a photocopy of your passport and carry it with you. If you have a SmartPhone, take pictures of your itinerary, face page of your passport, travel confirmations, travel insurance, etc., and store them in your phone or scan and e-mail them to yourself. If you drive to the airport, take a picture of the sign nearest where you parked so you don't have to rely on your memory to find your car.  There's an app for all of your travel needs.  Click here for a sampling of some of the many free and almost free apps that are available.

THE DAY OR NIGHT BEFORE
Pack your bags, being sure to affix to each one the baggage tags the cruise line has provided with your name and cabin number clearly written on each bag.
Lofty Tip: Attach a Lofty Traveler luggage tag to your bags to help easily identify your luggage on the carousel.
Pack a change of clothes, medications, swimsuit, and toiletries in your carry-on bag. You may not have access to your checked bags immediately. If you flew in from a cold northern state to a tropical climate, your winter duds will become quite uncomfortable in humid 80-degree weather.
ARRIVING AT THE AIRPORT OF YOUR PORT CITY
With an air/sea package, you will find somewhere in the arrival airport a uniformed meet-and-greet holding a sign with the name of your ship or cruise line on it. They may be at the gate, but most likely in the baggage area. You'll be led as a group to your ground transportation, and the meet-and-greets will supervise loading you and your baggage into the same or different vehicles. If you arranged your own air transportation and did not purchase ground transfers through the cruise line, you will need to hail a cab, hire a limousine, or take a shuttle van.
Lofty Tip: Save money and share a ride with other cruise passengers. There will be thousands of cruisers headed to the same pier, and perhaps the same ship, as you.
ARRIVING AT THE PIER
If you've arrived by transfer on an air/sea package, the meet-and-greets will see to your baggage transfer. If you arranged your own ground transportation, clearly marked signage and portside representatives will guide you to the proper area. You'll be ushered into a large hall where a lot of people are milling about or standing in line. There will be numerous counters manned by reservation personnel. You will present your boarding documents, passports, and set up your onboard account. In turn, you will receive a card similar to a credit card. You will use this card to unlock your cabin door and for onboard purchases. You will then be directed to the security point, which is similar to airport security.
BOARDING
You will follow a long line of people carrying their hand baggage along an interminable gangway, perhaps up some stairs or an escalator, perhaps along a covered walkway, to the point where a strip of tape has been stuck across the floor, and a person with a camera will order you to stop by a life ring, or some other contraption, and smile. Try to look as cheerful as you can because this photograph will be put on display the next day for everyone on the ship to see.
FIRST THINGS TO DO AFTER BOARDING
Check the shipboard program to see when the lifeboat drill is held.
Check what time the welcome-aboard buffet lunch service shuts down. This is crucial if you've flown in the same day and have only had meager rations of airline "food." You probably were up at 4:00 a.m., and by the time you board it will be mid-afternoon.
If you did not pre-reserve spa or salon services, go to the spa or beauty salon in person to book all upcoming appointments for hair, nails, massage, and facials. Appointments on sea days and formal nights fill up quickly.
Lofty Tip: Spa services are usually discounted on port days. Get a free spa service by volunteering to be a demonstration model on embarkation day.
UNPACK
Don't panic if your luggage doesn't arrive when you do. Oftentimes luggage is delivered later in the evening. Remember, there are thousands of pieces of luggage belonging to thousands of passengers that must be delivered. Relax and find your way to the deck, order a drink with an umbrella in it, and officially begin your cruise vacation!
ON BOARD
On check-in you were asked to leave a credit card imprint or set up a cash account to establish your shipboard charge account. Most ships make it impossible to spend cash until check-out time. Most ships have in-cabin television systems where you can check your shipboard account from the comfort of your cabin.
Lofty Tip: Periodically check your shipboard account. While rare, mistakes can and do happen.
SPAS
Almost every ship today sails with some sort of gym or fitness center, a jogging or walking track, a daily exercise program that includes aerobics and other energetic activities and a menu that includes designated low-fat, low-salt, low-calorie dishes. In addition, most have a full range of beauty, hair, nail and spa services, including manicures, pedicures, massage, steam baths, hydrotherapy, facials, herbal wraps, and even mud/steam baths. The bigger the ship, the more elaborate the facilities.
Lofty Tip: If you're concerned about gaining weight from all the rich food, take the stairs instead of the lifts. Many times this small adjustment is enough to keep unwanted pounds from accruing.
FIVE WAYS TO GET INVITED TO THE CAPTAIN'S TABLE
Occupy the most expensive cabin aboard.
Be a many-time repeat passenger.
Be rich and/or famous, a travel agent or a member of the media.
Be an extremely attractive blonde, preferably Norwegian.
Have your travel agent make the request, describing you as a rich, famous, beautiful, Scandinavian, blond travel writer.
THE LIFEBOAT MUSTER
A mandatory lifeboat muster for all the ship's passengers and crew will be called within 24 hours after sailing from the port of embarkation. This is a requirement pursuant to SOLAS (Safety of Life at Sea) regulations. You will be told to go to your cabin and get your life jacket, then report to your lifeboat station as designated on a sign affixed to your cabin wall or door. Sometimes you report to one of the public lounges on the ship, sometimes directly to your boat station on deck. If you report to a lounge, it is a good idea to take a stroll to find where your actual lifeboat station is located. Crew members will be posted in each stairwell and hallway to direct you to your station. The signal to gather for the lifeboat drill is seven short and one long blast on the ship's whistle. You will remain at your station until released by the captain or crew member in charge.
Lofty Tip: Do not attempt to forego this very important activity. Emergencies at sea of the magnitude requiring the knowledge gained during the muster are extremely rare. However, in the event such an emergency should occur, just as with the safety instructions you received prior to your flight to the port city, your life may depend on having this knowledge. Do not take this safety exercise lightly. This will be the only serious moment you will have during your cruise.
SHORE EXCURSIONS
Throughout your cruise, the shore excursions director will hold several sessions to describe the tours as well as shopping pointers and ways to tour on your own. Excursion information can also be obtained through your cabin television. Once you have selected an excursion, the cost is charged against your shipboard account and the tickets or vouchers delivered to your cabin. Take care of your tickets and remember to have them along with you when you go ashore to take the tour. No ticket, no tour, no exceptions.
Lofty Tip: Certain excursions have limited participation or are very popular, so if there's something you can't live without, make sure you book it as soon as possible.
SCOPING OUT SEASICKNESS
Modern cruise ships are relatively motion-free vessels with computer-controlled stabilizers and they usually sail in comparatively calm waters. If you have a history of seasickness, though, it's best to get treatment before you begin to feel ill.
If you do feel sick, don't talk about it, stay away from anybody complaining about seasickness, and go out on deck. Breathe in the fresh air. Look at the horizon rather than the waves. This is one problem that when ignored will often go away. Typically seasickness does not last longer than 3 to 10 hours. In an emergency, the ship's doctor can administer a shot that quickly relieves all symptoms of seasickness.
SIDESTEPPING SEASICKNESS
Here are three things to do if you're worried about a little mal de mer.
Select the right ship.
Sail the smoothest waters.
Sleep in the steadiest beds.
Destinations and itineraries can make a big difference for passengers concerned about ship motion. Plan to sail in sheltered waters such as Alaska's Inside Passage or along one of the great rivers of the world where land is in sight and waters are calm. Conversely, in areas where two seas meet, the waters can be quite rough.
The smoothest ride on most ships is on a lower deck in an amidships cabin. The higher-priced sun and lido deck cabins give more bounce and roll. Book a cabin too close to the bow or stern and you may feel every swell. Taking an outside cabin near the waterline bothers some cruisers because the seas slosh across the little round window like a washing machine in the laundromat.
THE END OF THE CRUISE
Tipping
Tipping is a personal matter, and you can rest assured the cruise line will fully explain their tipping guidelines. Most cruise lines now automatically charge a service fee or add gratuities to your account.
Lofty Tip: If you prefer to personally deliver gratuities, you can opt out of the automatic payment. You can also adjust the amount up or down depending on the type of service you feel you received. A 15% gratuity is automatically added to your bar bill.
DEBARKATION
New-found friends have hugged and said their goodbyes the night before. The evening is always long and loud after a short cruise, with everyone getting in their last few hours of drinking, gambling, and dancing, and quiet and downbeat after a long cruise, when the difficult transition to going home has to be made.
If you don't want to schlep your luggage yourself, you will be instructed to leave your bags outside your cabin door by a certain time the last night. They'll be gathered up and ferried to a central area on the ship and transferred ashore.
Obvious as this may seem, be scrupulously careful setting aside the clothing you need to travel in the next day before putting your bags outside your door for collection. You won't see them again until you're back on shore. Pajamas generally are not considered appropriate daytime attire.
Breakfast service will be limited on debarkation day. After breakfast you'll be instructed to go to a public lounge to wait for the ship to clear customs.
Lofty Tip: Instead of waiting in a lounge on a mid-level deck, go to the top deck in a location where you can still hear the announcements and wait there. The elevator will likely be empty at the top and will fill up on the way down. You won't have to wait while full elevators pass you by.
CLAIMING YOUR LUGGAGE
You have been given color-coded or numbered baggage tags depending on aircraft departure times, cabin number or ongoing arrangements. Your baggage will be in the customs hall in color-coded or numbered groupings. You will have been given a U.S. customs form to fill out which you turn in at the gate as you leave.
It's a good idea to take a close look at your bag before setting it out in the hall. You'll see hundreds just like it on the dock. The idea is to pick up the one belonging to you.
Lofty Tip: If you attached your Lofty Traveler luggage tag, your bags will be easily identifiable amongst the vast sea of luggage in the customs hall.
GOING HOME
If you're on an air/sea package, your return will be very similar to your arrival with the meet-and-greets on hand with their signs and advice.
After your cruise you may experience a perception of the ground moving or rocking. This is normal and will pass within a day or two. Consider it a pleasant reminder of your cruise. Let the sensation take you back to the relaxing days at sea.
ARRIVING HOME
Hopefully your cruise vacation was as relaxing or as exciting as you envisioned it. Shortly after your arrival home, you will receive a Welcome Home e-mail or postcard. Please take the time to respond to it and/or post your cruise review online. Your feedback, positive and negative, is very important. The Lofty Traveler is always eager to hear about your cruise experience.
Thank you for choosing 
The Lofty Traveler 
as your vacation planner!
BON VOYAGE!