Q & A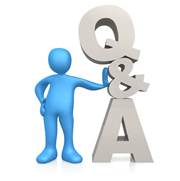 Answers to frequently asked questions
regarding your group cruise
Q:  WHY SHOULD I MAKE MY DEPOSIT NOW INSTEAD OF WAITING FOR THE DEADLINE?
A:  Group space is limited, and cabins are held in the order reservations are made.   However, in fairness to all, deposited cabins must take precedence over non-deposited cabins.
As an example, on September 1, Jane Doe reserved  the last available balcony cabin but did not make a deposit.  On October 1,  John Doe requested a balcony cabin and at the same time made his full deposit.  Jane Doe just lost her balcony cabin to John Doe.  The Lofty Traveler now must request another balcony cabin from the cruise line for Jane, and the current rate came back higher than the original group rate.
If you have made a reservation but have yet to make your deposit, consider making your deposit  to avoid the risk of having to pay a higher price, or worse, no availability for the cabin category you want.   Don't risk higher prices and a lost cabin by waiting until the deadline.
Q:  HOW DO I MAKE MY DEPOSIT OR MAKE PAYMENTS ON MY CRUISE?
A:   Call Fran Benhart, The Lofty Traveler, with your credit card.  Payments will be made on your behalf directly with the cruise line.
Q:  HOW DO I MAKE  A RESERVATION?
A:  There are three ways you can make reservations.
Online:   Fill out the Travel Reservation Form
Call:  The Lofty Traveler – 313.259.1347 or toll free 844-44-LOFTY
E-mail:  LoftyTravl@aol.com
Q:  CAN I BOOK THE BISHOP'S CRUISE THROUGH THE CRUISE LINE OR ONLINE?
A:  No.  In order to be a part of the group, you must be booked into the group.  Group sailings are not displayed in the regular reservation system available online.
Q:  I FOUND A LOWER RATE FOR THE SAME CRUISE ONLINE.  CAN I GET THE LOWER RATE?
A:  Yes, provided it is for the same category of cabin, date of sailing, ship, etc.  Many times there are advertised specials which come with a lot of restrictions.  The Lofty Traveler monitors rates and applies the lower rate whenever possible.  However, sometimes rate reductions slip through the cracks, so if you think you have found a lower rate, let me know and I'll do my best to get it for the group.