Disney Cruise Tips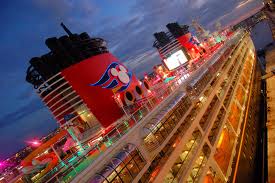 Article by Barbara Nefer
Orlando Theme Parks Examiner
As a veteran of 16 Disney cruises, I have really "learned the ropes." I am writing this review to share my experience and help first-timers be prepared. With a little knowledge beforehand, you can ensure that your Disney cruise is the best vacation experience possible.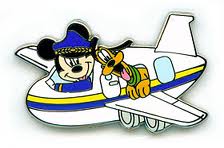 Let's start before you even leave home: If you book your airline tickets through Disney Cruise Line, call the airline yourself as soon as you receive the tickets. You will need to ask them two things:
1) Do you have assigned seats.
2) If so, are all your family members seated together?
Too often we've seen families at the airport begging for seats together because they didn't check this out beforehand. Most airlines will check on it and change your assignments for you over the phone. Otherwise, if you live near one of the airlines' offices, you can stop by there to have it done.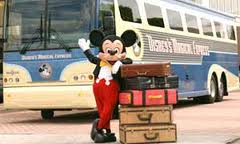 If you are visiting Disney World as part of your package, sit towards the front of the bus on the way to your hotel. This allows you to be one of the first people off, and consequently, one of the first people in line for check-in. This minimizes your wait time and gives you an opportunity to ask for any special requests, such as a non-smoking room or a certain location.
If you stored luggage in the bus, one person can wait for it while the other person checks in. The quicker you complete this process, the quicker you can start enjoying the parks!
If you are doing the land part of the package, get in line for the Disney Cruise Line bus half an hour before its scheduled departure. Wait outside, rather than in the lobby, if you want a decent place in line. Otherwise, you might not be on the first bus out. The earlier you get to the boat, the more time you have to find your stateroom, have lunch, and settle in a little before heading off to make Palo and spa reservations.
Of course, you may want to skip the Disney Transportation altogether and hire a towncar or limo. For groups of more than two people, this is often less expensive. Even if there are only two of you, the extra cost is well worth the convenience of getting to the port (and then on the ship) early. My husband and I always use Happy Limo, and I have a coupon for them on my website at www.disneycruiser.com.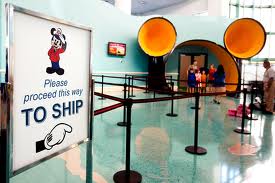 The ship almost always starts boarding well before the stated 1 p.m. time. Sometimes it is as early as 12:15, and normally it starts at least by 12:30. Have one member of your party wait in the line while the others explore the port. Also, get one of the Navigators that are being handed out, as this will list the times/places for reservations for the spa and Palo (the adults-only restaurant). If you want to make any of these reservations, it is critical to know this information before boarding.
If you get to board early, your stateroom will probably not be ready yet. Instead, you will be directed to lunch at either Parrot Cay or Beach Blanket Buffet (the food is identical at both). Hopefully, you will have time to drop your things off at your room after dining prior to running off to get reservations.
Reservations for Palo and the spa usually start at the same time, so if you can, have one member of your party go to each. Research the various options at the spa so you will know in advance what you want to book. Then, decline the tour and make your appointments immediately. If you want a cabana massage on Castaway Cay, watch out for a table set up in front of the spa. Often, they take CC ressies there rather than inside.
One thing you won't have to rush for is the shore excursion reservations. Disney has started allowing these to be booked in advance. You will get information when you receive your cruise documents, and you can call a convenient toll-free number to book them. One less thing to worry about on the ship!
If you want to try the adults-only restaurant, Palo, but don't want to miss another restaurant, eat at both. If you have early dining, have appetizers and dessert at your "regular" restaurant and then eat late at Palo. For late seating, eat at Palo early and then have the appetizers / dessert later. Even though you won't get to try the full menu, you'll know what's on it and be able to sample some of the cuisine. Even though one restaurant is repeated on the four-day cruise, the menu is totally different the second time around.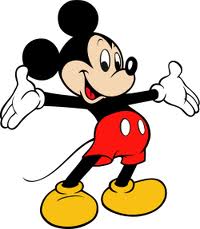 Take advantage of all the photo opportunities. They don't cost anything unless you want to buy the photos.
Mail any letters or postcards at Castaway Cay early. The Post Office may be closed later in the day. Also, be aware that is can take a loooong time (several weeks) for your mail to arrive at its destination.
Rent your snorkel gear for Castaway Cay in advance. This can be done at Guest Services. Just stop by at an uncrowded time. It can save you a LOT of time on the island, where there is a separate line for advance purchasers…you don't have to wait with the dozens of people who didn't do it in advance.
Rent one set of snorkel gear for your whole party. This is especially doable if there are only two of you. You get to keep the gear all day, so one person can use it for a while, then give it to the other.
Go snorkeling early. As the day wears on, the crowds come and kick up a lot of sand. This severely reduces visibility. Go first thing in the morning, and if you are an adult, do a little snorkeling at the adult beach later. There is some old airplane wreckage in the adult beach area that is usually loaded with colorful fish.
If the lunch lines on the island are crowded, look for a shorter, out-of-the-way line. There are numerous lines at Cookie's, but everyone gets in the closest ones. Walk around the building and you will probably get away with a much shorter wait. Often, crew members will be around to direct you to the shortest line. This tip is true at Scoop's Ice Cream on the boat, too. Even when the left hand window is open, everyone seems to gather on the right hand side.
Also, remember that grilled sandwiches (burgers, steak, and delicious salmon), salads, and fruit are served at lunchtime near the adult beach as an alternative.
If you prefer a quieter dining and show experience, sign up for the late dinner seating. There are noticeably less children at the late seating of dinner and the late show. An added bonus is that late seating people get off the boat later, too. By then, the lines are gone…you just mosey off and go through Customs at your leisure.
Don't leave "Disney Dreams" early. This is a "must-see" show, but at the end, don't join the people who leave before the final bows. There is still one more surprise to see.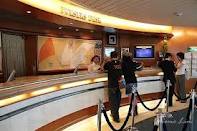 Do your shopping and any business at Guest Services (e.g. pre-paying tips) as early as possible in the cruise. As the days go on, the lines get unreal. The same is true at the gift shop. Pre-pay the standard tip amounts, and if someone gives you extra special service, just add a little more in cash.
Allow your kids to participate in the kids program at the end of the cruise. They get free t-shirts.
Don't worry if you don't make it to the disembarkation talk. Although everyone is told to attend, they rebroadcast it continually on the stateroom televisions for the rest of the day. Do something else while everyone is packed in the theater, and then watch it later, at your convenience.
Things constantly change…I have just updated this report on October 21, but I'm sure I will find some new tips on our November cruise. For the most up-to-date information, visit my website at www.disneycruiser.com