Apps For Travel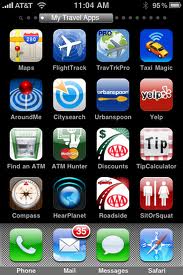 Everyone has a smart phone these days (don't you?), and when it comes to making travel easier, there's an app for that!
FlyRights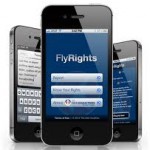 Profiled by the TSA?  This app lets fliers file complaints against the Transportation Security Administration from a smartphone. It was developed by the Sikh Coalition with input from various groups, including civil rights groups in the black, Latino, South Asian, and Muslim communities.  The app is billed as a "quick and easy way to report complaints of air travel discrimination in real time, right after the incident occurs."
HotelTonight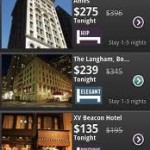 Speaking of stranded, this app could save you from spending the night on the airport floor should a summer storm ground your flight. It works equally as well for those on a road trip or travelers inclined to book getaways at the (very) last minute.  One important note about HotelTonight is that it's good for same-day hotel bookings only, and you can't book until noon, but the savings are serious.
SitOrSquat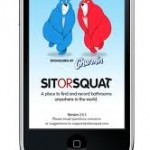 What's a blog post without a little potty talk? Here's a savory little gem no urban adventurer should be without. SitOrSquat is, simply enough, a toilet finder. Ever been in a big city with a full bladder and no place to wee? It happens to the best of us. SitOrSquat removes the temptation to duck behind that dumpster or seek respite in that dubious back alley. With a database of over 100,000 toilets, you'll never have to swallow your pride after swallowing too much Arizona Iced Tea.
TripIt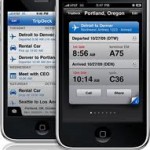 Do you carry around all sorts of confirmation printouts on your vacation? Flight confirmation number, hotel confirmation number, rental car reservation number, a printout with times and dates of restaurant reservations . . . that's a lot of trees. TripIt gets you organized: Simply forward all your confirmation emails to your TripIt account, and all the details are organized into one neat itinerary for you. All your travel details are available through the app.
EX Currency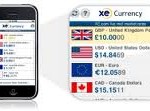 All of us have gifts. However, many of us do not have the gift of being good at math in general and being good currency conversions in particular. Ever find yourself wandering a busy market in Bangkok, wondering if the man is yelling to confuse you or just because he is really excited about the deal you're about to get? There's an app for that!  The XE currency app converts any currency into any other currency on the spot. So you'll know quickly whether 3000 Thai Baht is a good deal for that "custom-made" suit. (Hint: it is, assuming the suit really is custom-made. It's about $100 USD).
TripAdvisor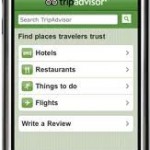 Next to Google Earth, TripAdvisor has the world's second-most-popular travel app. It's downloaded 25 times per minute and has been downloaded more than 15 million times. That's a lot of people looking for hotel reviews.  There's good reason to join the crowd on this one. Say you're using the HotelTonight app for a last-minute booking. You're in an unfamiliar city and need to make a decision fast. Cross reference the offerings on HotelTonight with real-person reviews on TripAdvisor to come to the right decision. You can also check rates on the TripAdvisor app to see if you're getting a good deal.
Google Translate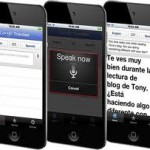 Traveling abroad? If you're headed anywhere outside the English-speaking world, chances are this app will come in handy on your trip. Even if many of the people in your intended destination speak English, they really prefer if you take a stab at it in the native tongue (Yes, France, we're talking about you). Besides, you'll find that the further outside the major cities you travel, the fewer people you'll find who speak any English at all.   It is also true that the further outside the city you go, the fewer bathrooms you will be able to find on your own. No matter where you travel, Google translate will help you ask the ever-important question, "Ou se trouvent les toilettes?"
FlightBoard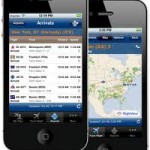 FlightBoard instantly turns your SmartPhone into an arrivals or departures board for any airport in the world. Very handy for travelers trying to find out if there's an earlier flight to their destination while they're still en route to the airport. It's also a handy app for the family, friend or host on airport pick-up duty to see if their loved one's flight will be arriving on-time.
Pocket First Aid & CPR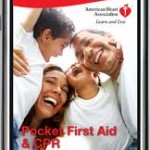 This app from the American Heart Association is a literal lifesaver. When Dan Woolley of Colorado Springs was caught in the collapse of the Hotel Montana in Port-au-Prince after the Haiti earthquake, he used the app to diagnose and treat injuries to his foot and head.
mPassport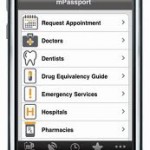 Even at your sickest, most embarrassing tourist moments, there's an app that will come to your rescue. The mPassport will find the local brand equivalent of any medicine that you need, so you can wash down that weird Cambodian cart food with some weird Cambodian Pepto. The app will also translate medical terms and phrases, help you find a doctor, schedule a medical appointment, and locate a  nearby dentist, hospital, or pharmacy.
Smart Traveler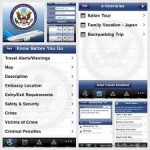 When you're traveling, sometimes you can lose track of what is going on in the rest of the world. But that information can be crucial to your safety. This app will keep you in the loop about travel alerts and warnings no matter where you are. It also has a "Know Before You Go" section that will show you where the nearest U.S. embassy is located, local laws to be aware of and list the the entry/exit requirements for every country.
ICE 4 Travel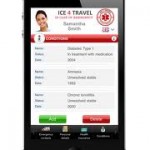 This app is a virtual encyclopedia of information that could be vital to your survival in a travel emergency. ICE 4 Travel stores information on your immunizations, allergies, medications, emergency contacts and translates it all into seven different languages.
GateGuru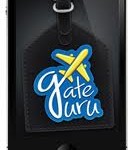 This app is a lifesaver when traveling because it shows you what's happening at the airports. When you know what gate you'll be arriving at on a connecting flight, this app will show you where you'll be and how to get through the airport to where you need to go. It also shows you restaurants, stores and playgrounds for the kids. (User ratings help review restaurants so you know which ones are a hit and which ones are a miss.) The app also provides security line wait times, so you can see if you need to get to the airport earlier or have a few minutes to spare.

MyTSA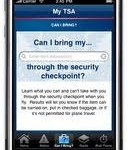 This is the Transportation Security Administration's official app that can not only answer your questions about what you can and cannot bring through security (when in doubt, don't!), but can tell you how long the security lines are at various airports. The wait times are mainly a result of fellow passengers reporting their time through the app, so when you get through, be sure to share your time for the others using the same app. 
Take Me To My Car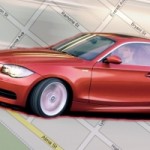 Is there anything worse than traveling for a week and returning to the airport parking lot and not remembering where you parked the car? You're tired, the kids are cranky, and you all just want to go home, so whip out the phone and use Take Me To My Car. After storing your vehicle's information, when you're lost, just tap the app and its GPS service will show you where you are in relation to your car.

MetrO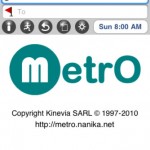 Those big maps at bus and subway stations can be a bear to read (not to mention it screams tourist when you stand before them for too long) so instead try the MetrO app. Download the cities you'll be traveling to and you won't need to connect to the Internet to receive maps for more than 400 cities' subways and bus systems.
HearPlanet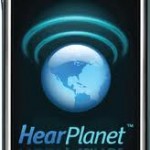 HearPlanet is by far one the most innovative and exciting travel apps currently available. HearPlanet aims to build a comprehensive database of audio guides to cover the globe, corner to corner. Whatever your destination, you can learn about the environs without your head buried in a book or eyes glued to a screen. Anyone can contribute a voice, allowing for a blend of informed local perspectives and instruction from seasoned travel professionals. It's like traveling with Rick Steves, Eugene Fodor and Arthur Frommer all at once—except you can mute them if they turn out to be insufferable know-it-alls.