Planning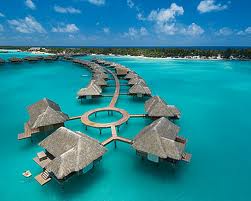 Caribbean vacations; they sound great, don't they? Do you want to travel to the Caribbean? If so and if this is your first time traveling to the area, making your travel plans may seem like a long and complicated process. As big as a trip to Jamaica, the Bahamas, or the Dominican Republic is, the planning process is fairly simple. In fact, it only requires eight easy steps. What are they?
1 – Check Your Passport
For travel to and from most areas of the Caribbean, like Jamaica, all Americans must have a valid passport. Passports do expire, so be sure to check the date if you already have one. Most importantly, give it time. It can take up to two months to receive a new passport. Do not plan your Caribbean vacation before you can reasonably expect your passport to arrive.
2 – Decide on a Destination
You already know you want to travel to the Caribbean. That is good, but where exactly. As previously stated, Jamaica, the Dominican Republic, and the Bahamas are popular vacation destinations in the area. They draw attention due to their all-inclusive resorts and beautiful beaches. Unless you are traveling to attend a special event, such as a destination wedding, the choice is 100 percent yours to make. Take the time to examine each location, nearby attractions, look at pictures, and so forth. Which place would you like to see the most? That should be your Caribbean vacation destination.
3 – Decide on Travel Dates
When choosing your dates of travel, consider a number of factors. One is length of stay. On average, most tourists spend at least five days in the Caribbean. Many claim it gives them the opportunity to relax, enjoy most resort inclusions, and sightsee. As for when you travel, is your goal to save money? Price compare and experiment. Airlines and hotels tend to offer better deals during the off season. Regardless of when you travel, experiment. In most cases, it is cheaper in fly in the middle of the week or on a Saturday.
4 – Research All Inclusive Resorts
As previously stated, one of the reasons why the Bahamas and Jamaica are popular vacation destinations is because of their all-inclusive resorts. Caribbean resorts that offer special inclusions to their guests are a dream come true. You often get a better value for your money and planning is easy. One big travel arrangement can book your airfare, resort room, food, drinks, tips, qualifying airport transfers, and some forms of onsite entertainment. Once you have decided on a destination, such as Jamaica or the Bahamas, examine all-inclusive resorts in the area.
5 – Compare Those Caribbean Resorts
When examining all-inclusive Caribbean resorts, keep your eyes open for anything appealing. This is a resort with fair prices, good travel deals, a large number of onsite activities, great inclusions, and more. Since all-inclusive resorts in the Caribbean come highly rated and recommended, a number are likely to catch your eye. Find the resorts that meet or exceed your expectations and then price compare. Which offers you the better deal?
6 – Book Your Travel Arrangements
When making your travel plans, try to book your airline reservations at the same time. Most resorts allow you to include airfare with your inclusive travel package. Doing so should save both time and money. Before finalizing your reservations, review your travel dates and destination to ensure accuracy. For your records, print and save all documents pertaining to your reservation.
7 – Wait
Since most travel experts recommend booking Caribbean vacations at least two to three months in advance, you may have a few months to wait. During this time, you can research nearby activities and attractions if you wish. For example, if you opt to vacation in Montego Bay, Jamaica, look at nearby attractions, compare and make reservations for guided tours, and so forth. Also, during this time, your passport should arrive. Store it in a safe location.
8 – Start Packing for Your Trip
Pack all needed forms of identification, such as a passport and driver's license, and your health insurance documents. Monitor the weather and pack clothes and accessories accordingly.