Destinations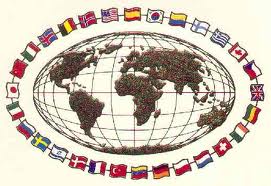 Where Do River Cruises Go?
A diversity of choices allows travelers to experience a more genuine glimpse of the places they're visiting, rather than the been-there, done-that tourist landmarks in most ocean cruise ports.
Seine River cruises bring travelers through the heart of the City of Lights, Paris, before beginning a leisurely stroll past the hills and vineyards of Bordeaux and Normandy.
The Danube River, Europe's second longest river, flows through 10 countries, from Germany to Ukraine. An amazing variety of cultures can be visited on a Danube river cruise.
A Rhine river cruise whisks travelers back in time to Old World Europe, visiting charming European villages and majestic castles.
Travelers have discovered the scenic Douro River Valley in Portugal and river cruise lines have responded. Itineraries in which stays in Lisbon and Madrid may bookend a languid journey through lush winemaking villages and picturesque panoramas, are becoming more and more sought-after.Folks who want to reach farther around the globe will relish cruises on the great rivers of Asia: Yangtze River cruises in China feature excursions to the Great Wall and the site of the Terra Cotta Army; on a Mekong River cruise through Vietnam and Cambodia, travelers can behold cultures far removed from their own.
Russian waterways voyages navigate the great Volga River; itineraries that begin in the grand interior metropolis of Moscow, for example, wind westward through Russia's heartland, to St. Petersburg, one of the most beautiful and culturally important cities in the world.
New on the horizon are African river cruises which brilliantly combine stark nature with lavish opulence for the cultivated explorer who wants the best of both worlds. Safaris, wildlife preserves, authentic African experiences and luxurious accommodations both on water and on land mark African river cruises as the latest splendid travel trend.
What's the best time of year for a River Cruise?
Most river cruises have a "season," the most popular periods being spring, summer and early autumn, when the weather is mild in most parts of the world. Some itineraries are specifically designed to take advantage of an area's seasonal beauty. For example "Tulip Time" cruises highlight springtime in Holland and Belgium. Christmas Market cruises on the Rhine, Danube and Rhone Rivers transports holiday revelers old and young to villages that sparkle and sing during the Christmas season.
Recent history has shown that river cruises tend to book further in advance, up to a year before the sailing date, especially since Early Booking promotions offer the best deals.